Yesterday myself, Sue, Matthew and Brian arranged to take a walk from Emsworth to Langstone Harbour attempting to do a figure of eight so that we got two stretches along the shore line while still stopping for coffee and lunch along the way. The day started overcast but, as can be seen from the picture above, the weather steadily improved.
As can be seen from the outline of the route we took below, some sections were repeated. Partially that's my fault (in my youth I used live close to the western end of this map and hence just repeated the walking route I was used to) and partially because there wasn't a particularly interesting alternative!
According to my pedometer, my step count for yesterday was 23389 steps for a (corrected) distance of 10⅓ miles.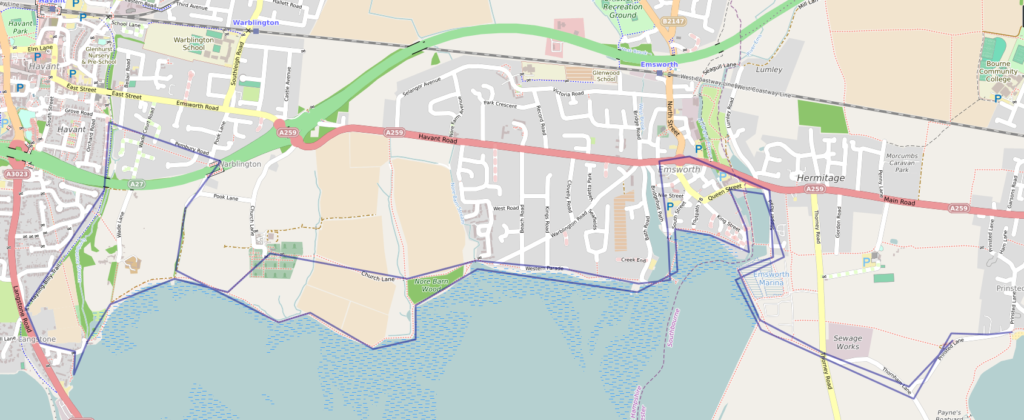 (Map created using uMap, so the map is © OpenStreetMap contributors 2017)