A gloriously sunny day (Nov 2017)
After completing my En Garde newspaper yesterday and with the day dawning bright and clear, it was time for a pleasant walk. This time I did the walk around Bath that takes in the Sham Castle but in the reverse direction.
This starts with a walk along the Kennet and Avon where repairs and maintenance are being done to Lock 12. Hence the (short) stretch of canal between locks 12 and 13 somewhat empty: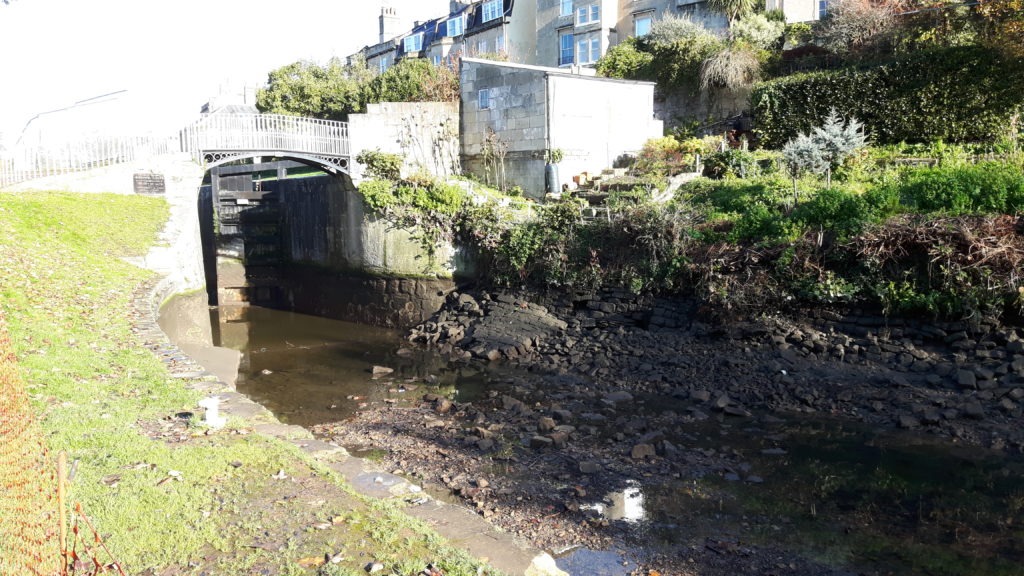 After wandering around a bit (and discovering that, as far as I can tell, the University of Bath has no bookshop on campus - presumably outcompeted by Amazon), I did arrive at Sham Castle and the view back towards Bath was one of the clearest (and impressive) views I've had. This photograph doesn't do it enough justice (one case where having a decent SLR (and lenses) would probably have helped even my poor photography).